Hi! I'm Matt. Nice to meet you!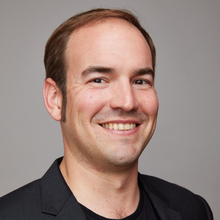 This is a collection of my musings and thoughts on my path as an engineering leader. I've grown a lot in the last decade+, and not everything here is my current state of thinking. But hopefully it's useful to you wherever you are on your own journey as a software engineer, a leader, or enthusiastic observer.
Today, I'm a director of engineering at Dropbox in San Francisco leading our Application Platform team. When I started at Dropbox, I cofounded the NYC office in March of 2014 and served as its site lead for five years, growing to over 90 engineers (160 total) owning a variety of high-impact products and infrastructure. There, I worked with an incredible group of people building the cultural and technical foundation for Dropbox's first engineering presence outside of headquarters, and it was an amazing experience. As Dropbox, and especially Dropbox NYC, grew, I got the opportunity to experience a breadth of management challenges, and I'm grateful to have learned so much in such a short period of time.
Previously, I built Hoot and a few other things with my partner Christina. Hoot was the first mobile app for both of us, and, as with any new technology, the victories were as glorious as the impasses were frustrating. Before that, I was at Hunch (later eBay via acquisition) and Meebo. I am constantly reminded of my gratitude for the mentorship I've received. Much of what I know has come from patient, talented coworkers.
At Stanford, I studied computer science and left with undergraduate and master's degrees. I did my best to exhaust the course catalogue's supply of systems courses, though I may have left a few behind.
As an individual contributor, most of my work has been in infrastructure and machine learning, architecting and building large-scale systems to make sense of lots of data. I spoke on these topics at PyCon 2011 and PyCon 2012. I've also explored the depths of Android development – there are some interesting fish at the bottom of that sea.
Enjoy your stay! If you'd like to subscribe to future updates, join the mailing list.