December 20th, 2019
Every few years, I update a document that lists my values, my modus operandi, and a few fun facts.
Here's my latest, written at Dropbox in April of 2019, shortly after moving back to San Francisco.
---
Q2 2019
What I value
Delivering impact: I want my team to take on important work, deliver it, and take pride in the impact we're having for our users. There are too many important things for Dropbox to do that we can't waste time on what isn't. It's critical that we validate what's most impactful for Dropbox and prioritize accordingly.
Empowering my team: When giving new responsibilities to someone on my team, I prefer to empower them sooner rather than later and support as needed. At Dropbox, I'm often surprised with how quickly people take to new opportunities, and I'd prefer not to leave the training wheels on for too long.
Giving and getting feedback: I will give you feedback, and I expect you to give me feedback. It's the fastest way to build trust and to grow together. Don't be shy.
Growing people: I'm interested in my team's individual success, both at Dropbox and beyond. If you're pushing yourself and are ready to expand your scope, I will find ways to empower you and give you feedback. However, I will not be more invested in your career than you are. I will match whatever effort you want to put into your growth, but I won't drag you along.
Diversity and inclusivity: I believe that diverse teams that trust one another build better products, deliver more business impact, and, ultimately, accelerate Dropbox. I will do my best to increase the diversity of our team (particularly of gender, race, and sexual orientation), and I expect managers to do the same. Further, I expect managers to steward an inclusive culture on their teams in which everyone feels comfortable sharing their ideas and will strive for the same myself. Please let me know if there's anything you think can be improved here. I welcome your ideas and suggestions!
Bringing our best selves to work: You can't control everything about your job, much less your life, but you can control who shows up at your desk. Bring a positive attitude, celebrate your teammates' wins, help your teammates grow, work hard, try your best, and always be learning. In private, please let me know how I can support you in any way, professionally or personally.
How I work
I'm comfortable with brainstorming solutions, bouncing ideas quickly with a group in real time. I like to move quickly, though, for particularly important decisions, I prefer to have some time to think before we execute.
I prefer to try new things and retrospect instead of finding ideal solutions, particularly for team processes. Our work environment changes frequently, and existing processes grow stale quickly. Let's try new things and schedule time to reflect rather than seek perfection.
I prefer to be overinformed, as long as it doesn't create extra work for you. I like to be on noisy mailing lists and Slack channels; it's an opportunity for me to build context. However, please don't assume that I read everything that's sent.
I try my best to respect the geographic and timezone differences of those in other offices. I've spent the majority of my career working for companies in other cities, and I've felt the pain very directly myself. If something we're doing isn't inclusive for those on VC or in another office, please speak up!
If something needs my attention, a direct message (email or Slack) is preferred to a blast email or passing line in a group chat. I'll usually respond quickly, even when I'm not in the office. Worst case, feel free to text or call.
I manage my own interrupts. Please don't be shy if you need my attention, either in-person or via messaging. If I need to focus, I'll silence notifications or work away from my desk and get back to you when I can.
I hold regular office hours in case you'd like to discuss anything at all. Again, don't be shy!
I have a family with small children, which often limits my time in the office. However, I'm often back online after bedtime. I've also significantly increased my daily caffeine intake in the last couple of years. Not a coincidence.
Fun facts
🌉 I grew up in San Francisco, lived in New York for ten years, and moved back in 2019.
👨‍👩‍👧‍👦 L and I have two little kids: L and F.
🗽 With a few others, I opened Dropbox NYC in 2014 and was its first site lead for five years.
🚴 I prefer to bicycle to work whenever I can; we'll see if I'm able to keep it up in SF.
🖖 Until I watched all of DS9, TNG was clearly the best Star Trek. Now I'm not so sure.
🎸 I love playing music and hope to spend at least some time in The Mint!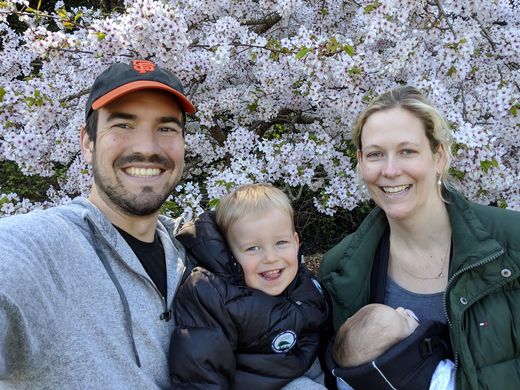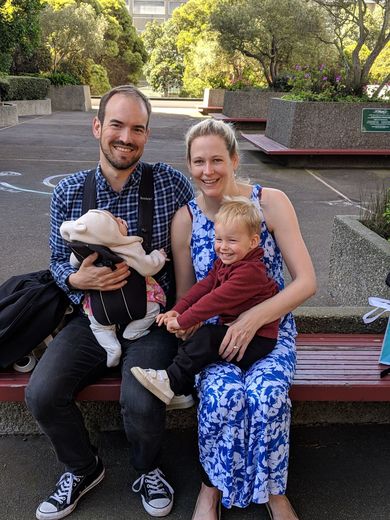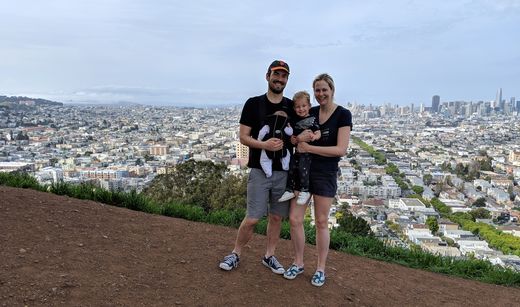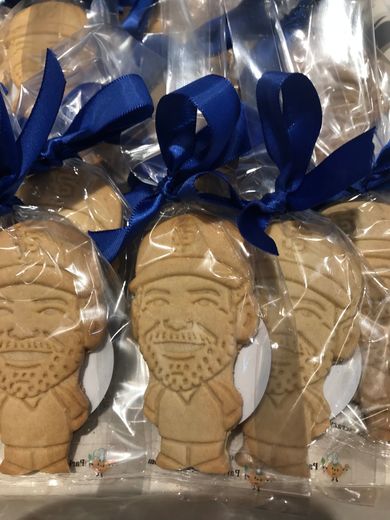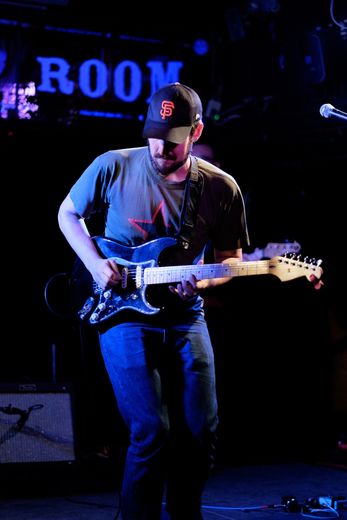 Note: I'm wearing a hat in these photos more than I normally do. Also, I swear that I have other hats.